All I can say is I love this song!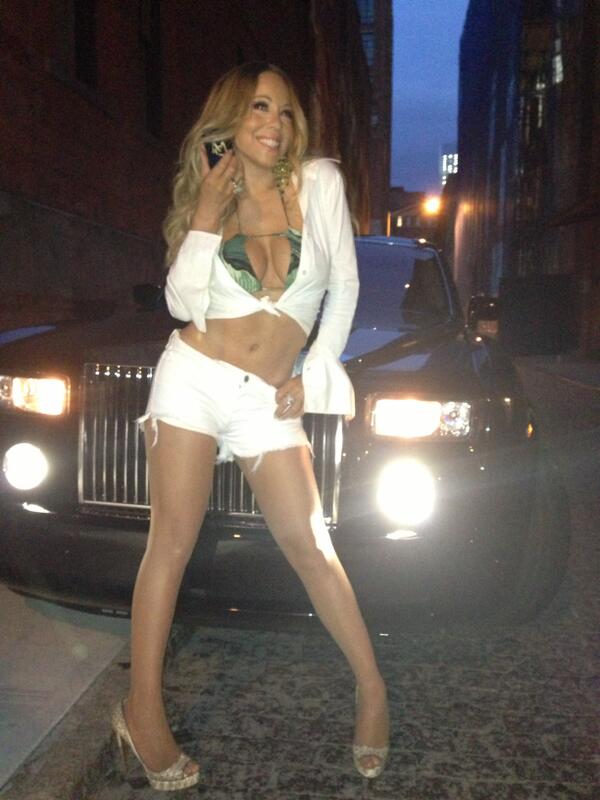 MC recently posted a message on her website that her new era begins 7/23. She has been tweeting about picking cover art and narrowing down the title of the upcoming record. Her latest duet #Beautiful with Miguel has become one of those songs I can't stop listening to.
Mi Mi is on her grind for real these days. MC will be performing at NBC's Annual Macy's fourth of July Event hosted live by her husband Nick Cannon. She's also keeping that body together and flaunting it. Not sure about that ensemble but her abs and legs look nice.
Mariah definitely knows how to grab an artist while they are hot and make a hit.